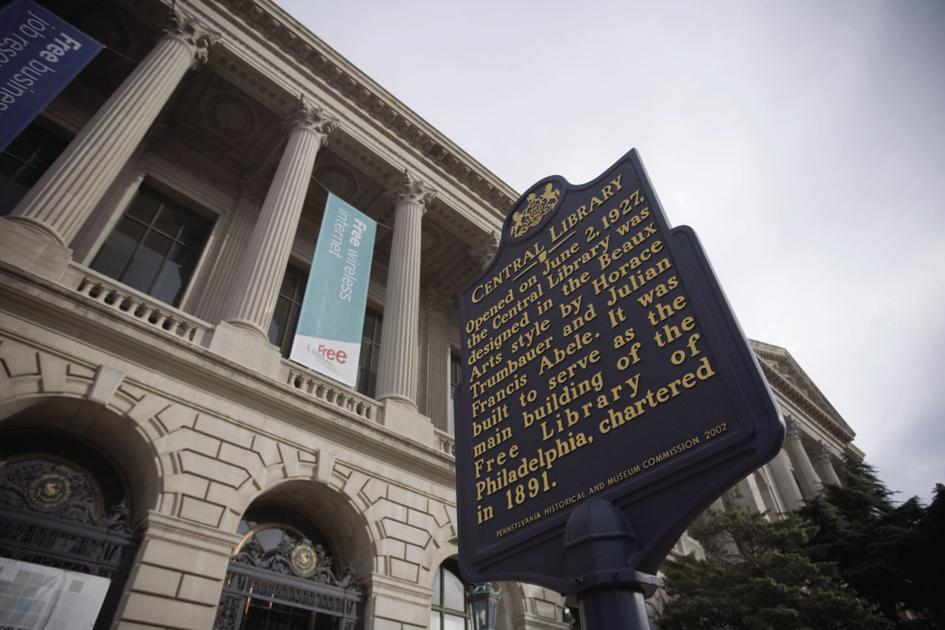 Julian Francis Abele, the first Black architect in the United States, was neither a well-kept secret nor a well-publicized fact. However, it was long after his death that he received recognition for his role in designing the Philadelphia Museum of Art, the Free Library of Philadelphia and the entire campus of Duke University.
Born April 30, 1881, Abele (pronounced like able) was a member the flourishing Black middle-class community that was based in Center City and South Philadelphia enclaves. Abele attended the Institute for Colored Youth, which was at 915 Bainbridge St.
In 1902, Abele became the first African American to graduate from the University of Pennsylvania School of Architecture. That year, Abele was asked by Horace Trumbauer to join his firm, which had been exclusively white.
It appears that the self-taught architect filled a void for Trumbauer and his success brought jealousy from others in the trade. The formally educated Abele was a class act, and Trumbauer recognized his worth. Trumbauer sent Abele to Paris to study at L'Ecole des Beaux Arts, where he graduated in 1906. By 1908, Abele was the chief designer in the firm of Horace Trumbauer & Associates.
In fact, he was so gifted — including being ambidextrous — that Trumbauer financed his final education, made him chief designer at age 27, and paid him a salary of $12,000 per year in 1912. In 1942, four years after Trumbauer's death, Abele became head of the firm and joined the American Institute of Architects.
Abele's most enduring works are his 38 building designs on Duke University's campus. A Duke archivist detailed in a letter to the editor of the Raleigh, N.C., News and Observer that: "It was well known by university personnel that the chief designer of the firm was African American. We have correspondence setting up meetings and signed drawings and a gift of a book with expressed thanks to Abele, all illustrating that Duke people personally met with and knew Abele."
Abele also designed the James B. Duke mansion on 5th Avenue in New York City and the Widener Library at Harvard University.
On April 23, 1950, Abele died, and in accordance to the standard of the time, most of his work was thrown into the trash.
In 1989, Duke gave tribute to Abele with a portrait of him next to Trumbauer in the administration building, finally validating the heralded career of the nation's premier Black architect.