Deafness 'falls between the cracks' of insurance DEI | Insurance Business America
Insurance News

Deafness 'falls between the cracks' of insurance DEI
How one program is looking to change this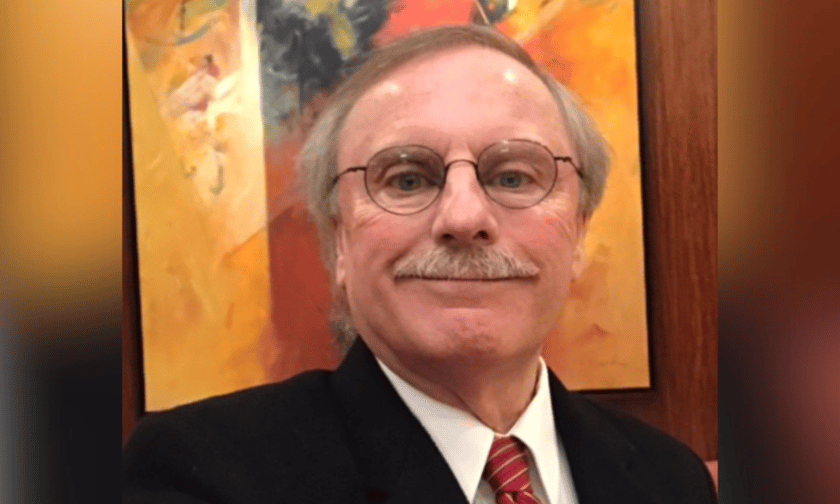 Insurance News
By
Gia Snape
Deaf and hard of hearing individuals are a talent pool that few insurance companies actively dip into. But one program is looking to change that.
The Maguire Academy of Risk Management and Insurance (RMI) at Gallaudet University has produced 46 graduates since it started in 2015.
Thanks to strong partnerships with national companies like Philadelphia Insurance Companies, The Hartford, Selective, Gallagher, and Marsh, Gallaudet's RMI program has been able to plant its graduates in different insurance career paths. Many now work as underwriters, retail and surplus lines brokers, analysts, and claims professionals.
As the program grows, it needs to partner with more insurance organizations to provide opportunities to its graduates, according to James Bruner (pictured top), executive director at Gallaudet's RMI program.
Deafness 'falls between the cracks'
For Bruner, the timing for insurance to open its doors to deaf and hard of hearing talent has never been better.
"When we talk about diversity and inclusion, many times deaf individuals fall between the cracks," he told Insurance Business.
When Bruner was brought in to develop the RMI programs from its inception, he quickly realized that industry internships would be key to ensuring students' success beyond the classroom.
"Part of my job was not only to build the program, but I had to open doors at insurance companies to give us an opportunity to meet our students and do internships," Bruner said.
RMI was named after Philadelphia Insurance Companies' founder, James Maguire, who donated $500,000 to create an insurance program for deaf students.
While Maguire isn't deaf, he developed a passion for helping the deaf community after volunteering at the Pennsylvania School for the Deaf in his younger years.
The Macguire Foundation has also given out more than $300,000 worth of scholarships to RMI students.
Opening doors and debunking stereotypes
As a talent-starved industry, insurance can ill afford to turn away from opportunities to foster young, driven individuals.
But the first step to accessing this untapped talent pool is educating organizations on how to support deaf workers. RMI offers tailored deaf awareness workshops to its insurance partners to help dispel myths and misconceptions.
"One myth is that if you're deaf, you're a good lip reader. The best lip readers can only read 35% of what a person is saying," said Bruner, who learned sign language while sharing dorms with deaf students during his college years.
Some organizations might also assume that deaf people always need interpreters, which is another myth, according to Bruner. Deaf people have multiple ways to access their own interpreters, such as through schools and federal programs, or even through smartphone apps that provide instantaneous captioning.
"A company might say, 'it's going to cost me money and it's not cheap," but they might only need a visual interpreter once in a while, such as during onboarding," said Bruner.
With diversity, equity, and inclusion conversations in insurance flowing more openly than ever, Bruner wants to position RMI and its students for more opportunities.
"Our students are typical college students, but they're deaf," he said. "Once they get in the door to prove themselves, they can compete with anybody. They just need that door to open, to have the same opportunities that a hearing person would have."
Digitization 'levelling the playing field'
One thing that has helped deaf and hard of hearing individuals find their footing in insurance is rapid digitization.
"More and more people with hearing loss can function well in the corporate world, through emails, texting, or even FaceTime with an interpreter sometimes," Bruner said.
"It's not like it was 30 years ago when we were all dependent on the telephone. The playing field is not totally equal, ever, but it's far, far better than it ever was."
Within insurance itself, the shift towards data and predictive analytics is also helping create more opportunities for young deaf and hard of hearing people.
"The insurance industry is changing. It's going more towards data and predictive analytics," Bruner said. "It's also filled with baby boomers. They're leaving this big gap right now that companies really need to fill, and they need to fill it with young people that are tech-savvy and data-driven."
Communicating with the language of insurance
Like the rest of the industry, Gallaudet's RMI program is also challenged with having to attract the younger generation into insurance.
Bruner's strategy is to catch students' interest as early as possible and to prepare them for the technological demands of an insurance career.
"We need to get high school students, because that's the pipeline," he said. "We need to reach out and prepare them for topics that we may not even know exist, because artificial intelligence and all the technology that's coming is going to be disruptive."
Bruner is also looking to add integrated classes, with more hearing students from schools such as Georgetown and George Washington interacting with their deaf and hard of hearing cohort at Gallaudet.
"Having the hearing and deaf students in the same classroom will allow them to learn from each other. There would be more contact and more networking," he said. "I'm a firm believer in integration."
Bruner is confident that his students at Gallaudet will be primed for success in their chosen insurance fields, for one simple reason:
"What I tell students in my first class is that they have an edge over most people. You know at least two languages: English and American Sign Language," he said.
"When you come to my class, you're going to learn another language. It's called the insurance language. If you can understand the language, you communicate it."
Do you have any thoughts about this story? Tell us in the comments below.
Related Stories
Keep up with the latest news and events
Join our mailing list, it's free!