Maria Gentile, PR Assistant: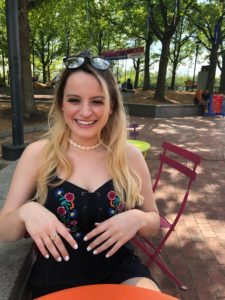 Growing up in South Jersey, the nearby city of Philadelphia was always a big part of my life. My parents had both lived in South Philly, so they passed the comforts of city life to my siblings and me. From sports games to concerts to restaurants, it's always been one of my favorite places. I love how everyone is always on-the-move in the city, and there is always something to do.
South Philly Favorites
A few of my neighborhood spots include Celebre's Pizzeria on Broad Street in South Philly. Another tradition where you can't go wrong…crab fries from Chickie's and Pete's! I love to go to Mancuso's to get my family's favorite Italian cheese, scamortz. Then, we hit up Italiano's for ice cream or water ice. There are so many options in the city, and I'm slowly learning more and venturing out.
This record store is on South Street, and I visit quite often with my friends. The shop has more than just records – there's all kinds of CDs, merch, and posters. I highly recommend it for any music lovers out there.
I love the aesthetic here, and it's the perfect spot for a cute, chill night! Whether you're out with your friends or even looking for a date spot, it's got a great vibe.
Since I am a Flyers Ice Girl for the Philadelphia Flyers, the rink has become my second home. Whenever I'm not working, attending Flyers games are so much fun, and I love going to concerts there as well.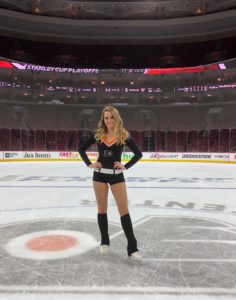 These are just a few of my fun Philly experiences, but be sure to follow me @mariaagentile to keep up with all my city adventures!
Stay tuned to see what how our other team members would spend their ideal day in Philadelphia!