The holidays can be a busy time for everyone. But don't worry… we've curated a list of the best gifts from clients and partners that you can give your loved ones this holiday season! Check out our favorites below.

For someone who needs some pampering…
If you're looking to enhance your already beautiful appearance, then Contour Body Studio is the place for you. As Philly's premier licensed skincare & non-surgical body sculpting studio, all of their treatments are non-invasive. Treatments will leave you looking and feeling flawless as you go into 2020 as your best self. For a complete list of treatments, check out their website. Now, back by popular demand, you can get 50% off* on all gift cards $200 and up!
* Gift cards are redeemable towards any Contour Body Studio service, excluding sales and promo services/items.
Bad hair days, be gone! At Old City hair salon Moxie Blue, you'll never have to worry about your luscious locks looking anything less than fabulous. With services like haircuts, blowouts, make-up applications, and much more, there is something for everyone. Limited time holiday deals include: Keratherapy specials and gift card bonuses. For more information on deals and gift certificates, visit Moxie Blue Salon's website.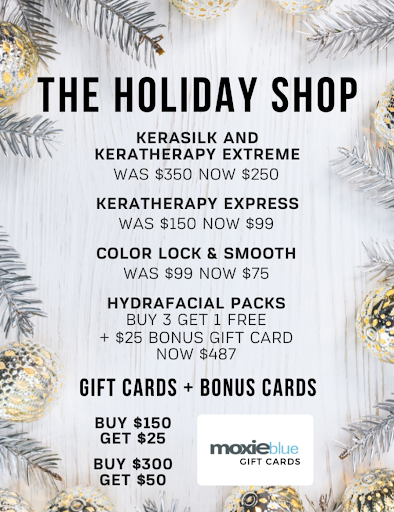 We all have a friend or family member who just doesn't seem to slow down. The holidays can be a stressful time, so a massage or facial is the perfect relief. Gifts from Hand & Stone Logan Square include relaxation, comfort, and dedication to clients' well being. To schedule an appointment or purchase a gift card, click here.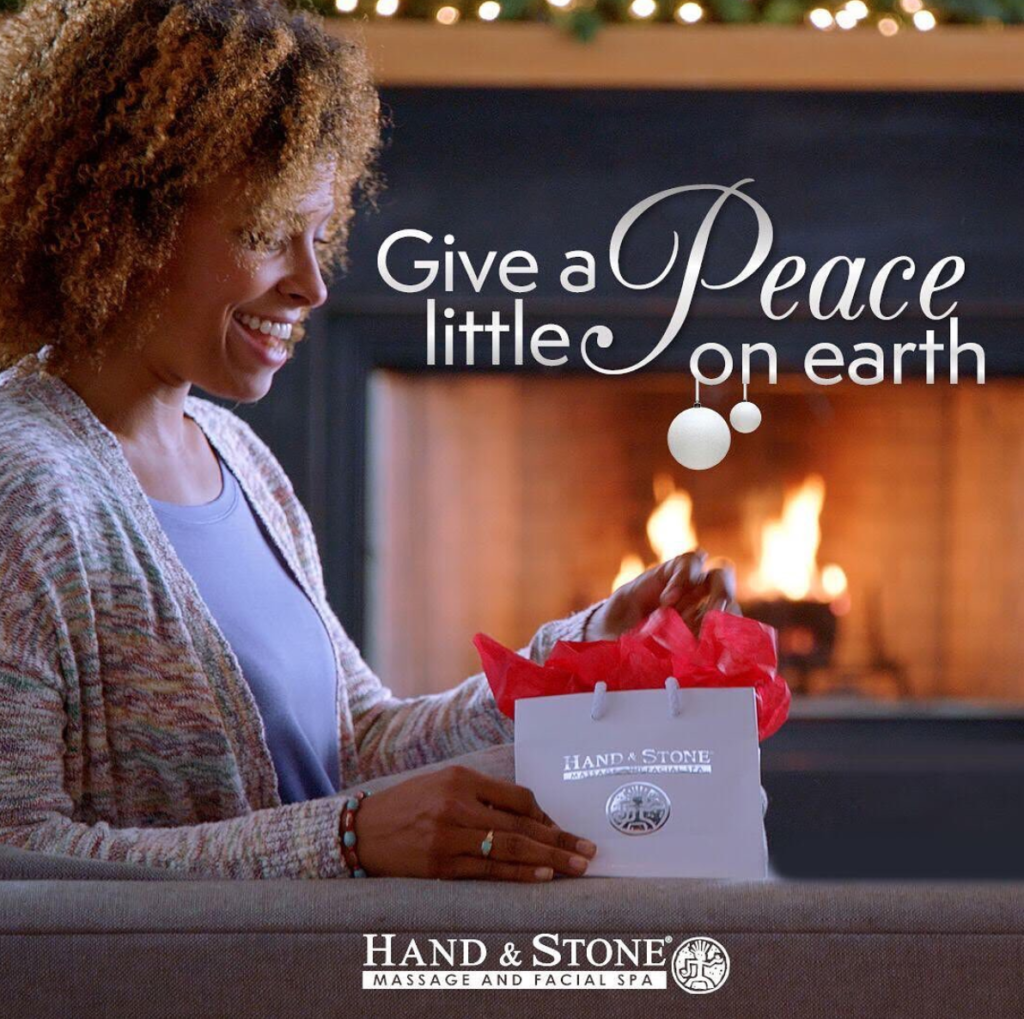 Your smile says a lot, so why not make it the best it can be? With a gift card from Rittenhouse Dentists, you can spread the joy of dazzling smiles. Treatments available include a Zoom Whitening treatment, an ICON treatment to remove pesky stains, and Invisalign to straighten teeth. To learn more or purchase a gift card, check out their website.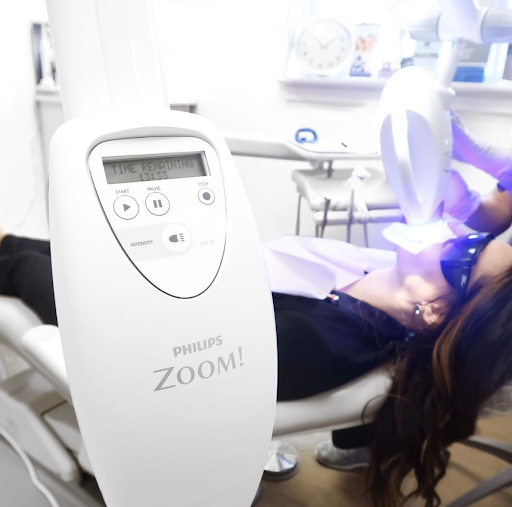 For the fashionista…
Nigerian inspired fashion brand D'iyanu has taken traditional African textiles and modernized them for everyday wear. With options for men, women and children, there is something for everyone. Be bold this season in their brand new holiday collection. Check out the collection to get 15% off your purchase during their holiday sale!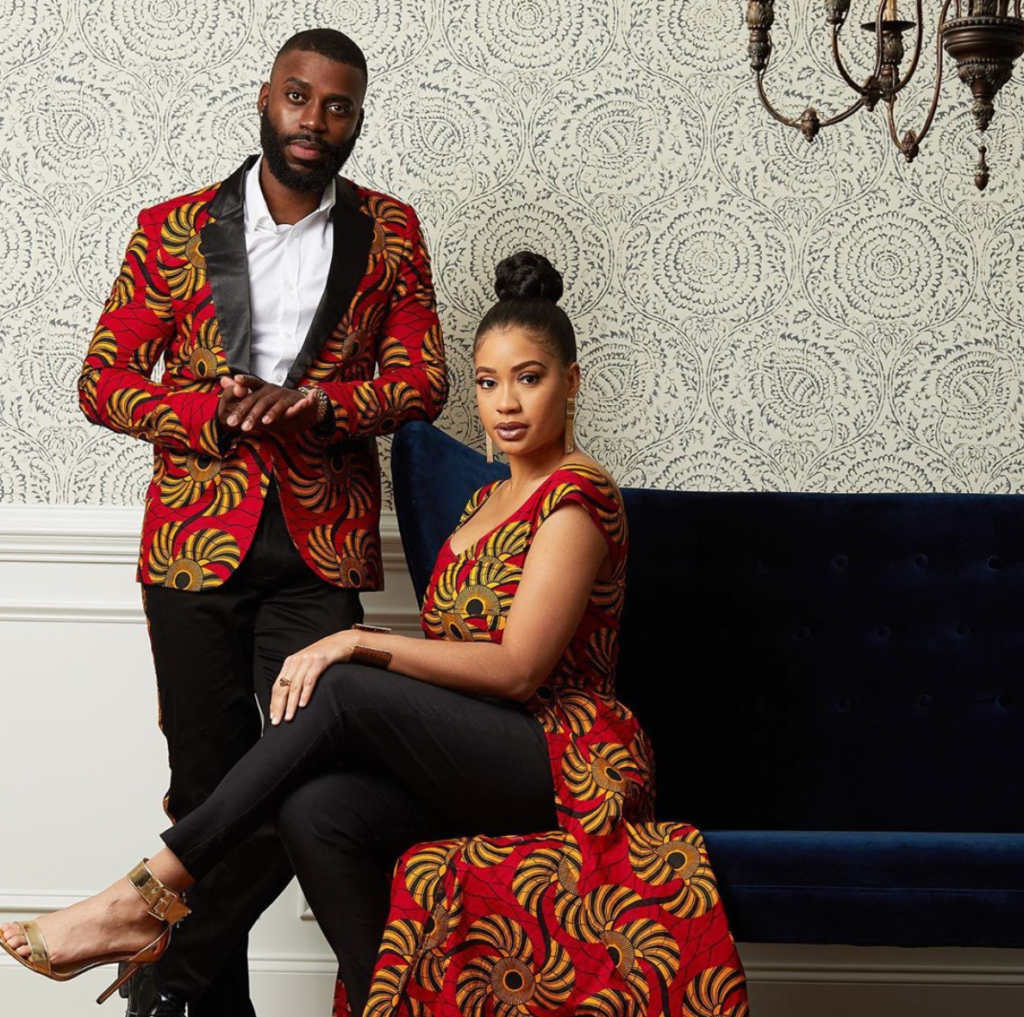 Not only is this brand fashionable and affordable, but the message behind Milano Di Rouge is what we admire the most. The streetwear brand pushes its audience to never stop following their dreams, which is something we can all get behind! Check out their website to shop the latest arrivals. Our favorite is this unisex Elliot Puffer Coat, available in three bold colors to make the ultimate statement.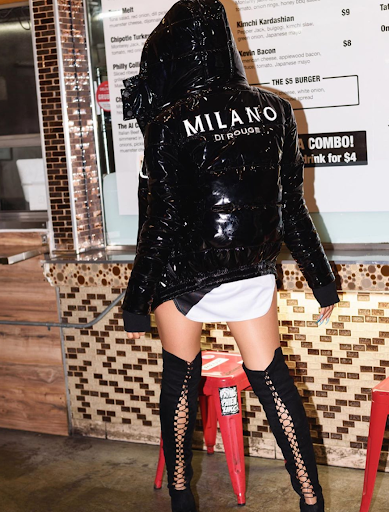 What better way to strut into the new year than with a custom made-to-order garment?! With the choice of five staple designs and rotating seasonal styles, customers can customize pieces that can blend into any wardrobe. Send in the size, color, style and fabric of the garment, and a made-to-measure piece is shipped right to any door. To purchase a gift card or make clothing that will fit like a glove, check out the website.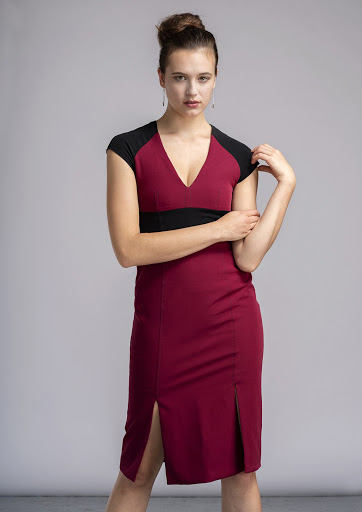 Makers from NextFab have created a wide range of handmade products that are the perfect thoughtful gift. Items including artisan pieces of jewelry and accessories. While you're there, don't miss gifts for children, kitchen, home, furniture and much more as well! Click here to check out all the amazing products.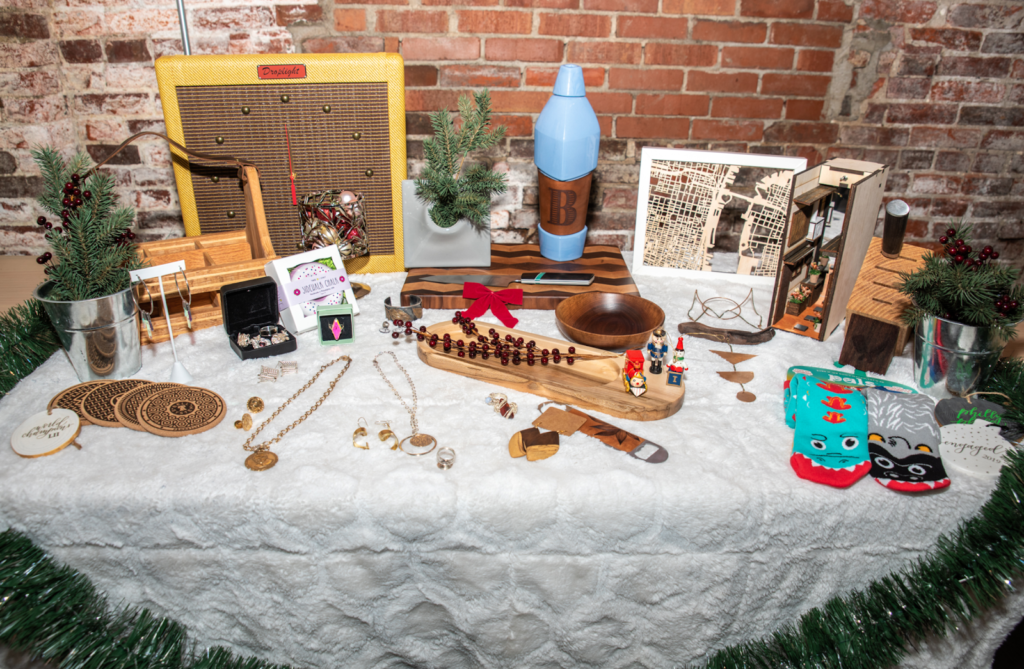 For the experience seeker…
We always spoil our furry family members year round, so why would the holidays be any different? With the help of Philadelphia-based pet wellness center, Heart + Paw, give your pet (or favorite pet owners) the most purrfect gifts of all. From a full spa day to playdate with pet friends, center your gift around your cute four-legged pals! Check out the website to shop.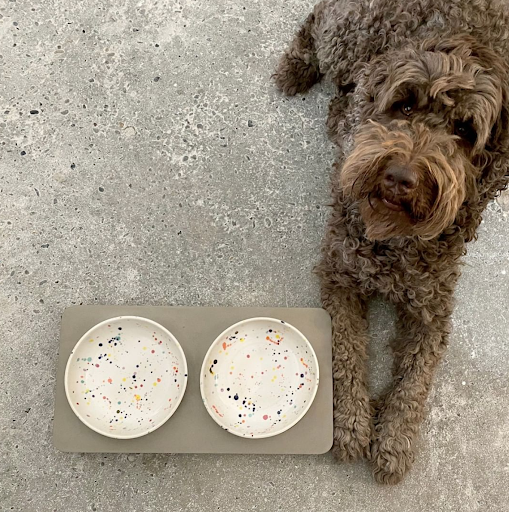 Photo Pop Philly Winter Wonderland
Don't forget… Time's running out for the third installment by Photo Pop Philly. Winter Wonderland's art was created by over 15 local Philadelphia artists. Each installment represents ideas of what "Winter Wonderland" meant to them. The exhibit includes over 30 interactive installations and murals with something for everyone to enjoy! To purchase tickets, visit the website. Hurry in while you still can… Winter Wonderland flurries away January 5th!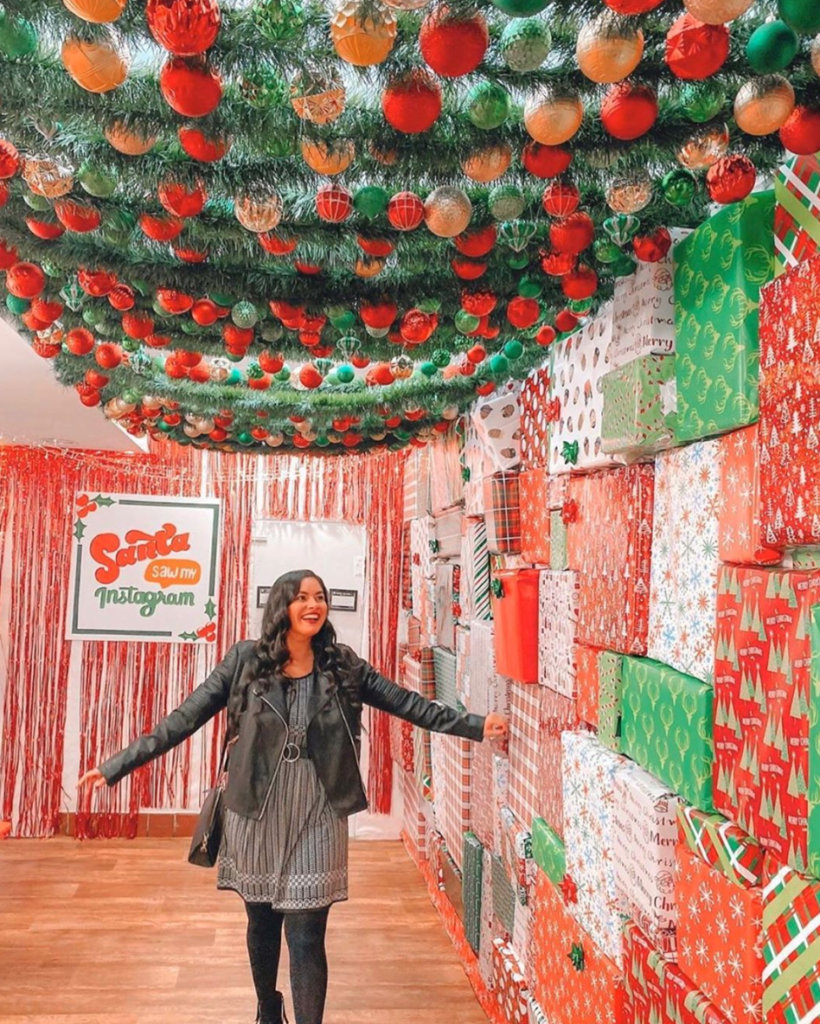 Want to be the hostess with the mostest? A tray of PrimoHoagies is exactly what you need to keep guests satisfied at parties and tailgates. With vegetarian, gluten free, and dairy free options, there is something for everyone to munch on. Right now, you can get 10% off pre-ordered hoagie trays* every Sunday through 12/29. Visit their website to learn more.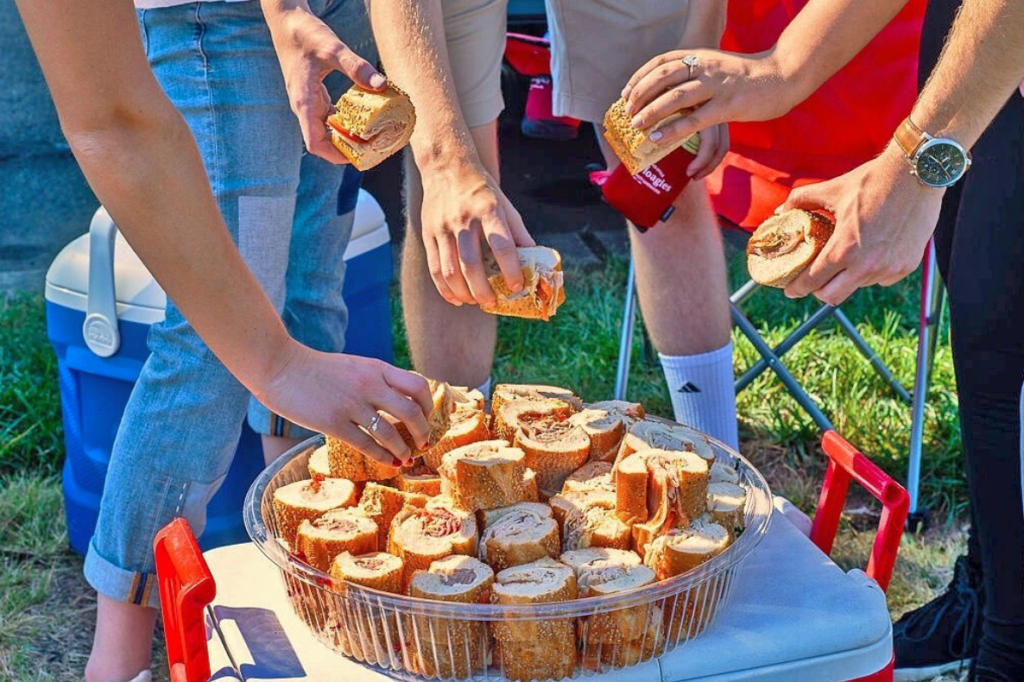 * Valid online only. Valid for Rewards Members. Offered every Sunday now until 12/29.